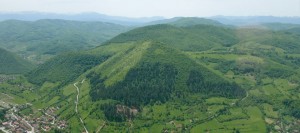 Paul LaViolette participated in the Hidden History Tour & Conference 2014 with Dr. Sam Osmanagich, discoverer of the Bosnian Pyramid.  The conference began August 31st and ended September 7th.
https://pyramiden-bosnien.de/data/documents/hidden-history-pyramid-conference-2014.pdf
Topics he covered included continental glacier waves and the geology of the region, how the pyramid became buried, galactic superwaves, the zodiac cipher, evidence of advanced science that dates back to the ice age, and a possible ET connection.
The lecture may be viewed at this link: https://vimeo.com/106060022