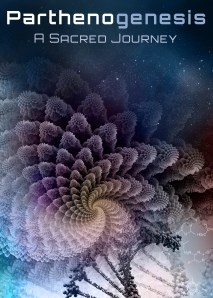 It seems the video Parthenogenesis: A Sacred Journey available for viewing on the GaiamTV website is being attacked in the comments section.  Addressing one viewer's claim that the soundtrack had static on it.  The original soundtrack did not, and in case this was not due to this person's own computer, I reported it to GaiamTV and they have now corrected any such problem.  Another comment made the same month by a viewer who claims to be aware of Subquantum Kinetics is very disconcerting.  My video does not claim space to be empty as this viewer claims.  It should be apparent to anyone that the video begins with a premise of an ether filling all space.  Also I have never had reactions like the ones he states about the source of the Sun's energy.  I can only conclude that he favors some other cosmology.  Too bad he did not finish viewing the video.  He missed some of its best footage.  I am still hoping someone will add some comments.  So far have not seen any comments dating from May 2015.
Bottom line is that I need your help to balance these negative comments with some positive comments, similar to the ones that were made on that site in 2014.  If you have seen the video please go to the Gaiam website and leave a comment about it, hopefully better than these recent comments.  Or if you have not had a chance to see the video, I highly recommend you view it.  For those who are coming first time to Gaiam TV, I believe the first viewing is free of charge.  If not, the viewing cost is very minimal.  I would be interested to hear your reactions in the Gaiam comment section.  Just go to the above link.
Thank you to everyone who added their comments and for the nice things that were said.